STATION TIME SLOTS STILL AVAILABLE


Our new schedule is out and looking good, but we do still have some slots open. If at any time in your life you have ever thought about voicing what you have to say, via the music and/ or commentary, this is the place you have been searching for!
If there are any social or militaristic or political views you feel have never been addressed accordingly, or at least not the way YOU think they should be (???), again, this is the place for you. Attitudes, not egos, are not only accepted here, but encouraged. Or just spin the hits! Give us a call at 707.984.4196, or e-mail us at kd@kpfn.org.
'THEY'RE DROPPING LIKE FLIES'... BY KYM KEMP
(from the Redheaded Blackbelt News Blog)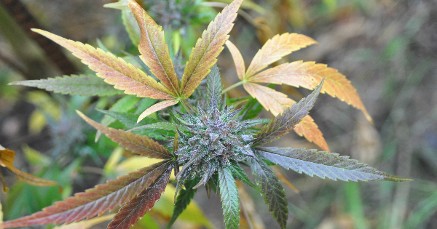 Last bud by Kym Kemp
"They're dropping like flies," says Kevin Jodrey, owner of a Southern Humboldt dispensary, in a piece for CannabisNow written by Nikki Lastreto, co-founder of Swami Select cannabis. He's talking about marijuana farmers leaving the industry and moving from the area. Read more...